Hello! If you couldn't tell by now, I'm a huge fan of all things Fall. When I came across this book tag, I knew I had to do it. I'm tagging all of my readers to do this as well, and if you do, make sure to let me know so I can check it out!
Watch the original video here.
QUESTIONS:
1. In Fall, the air is crisp and clear: name a book with a vivid setting!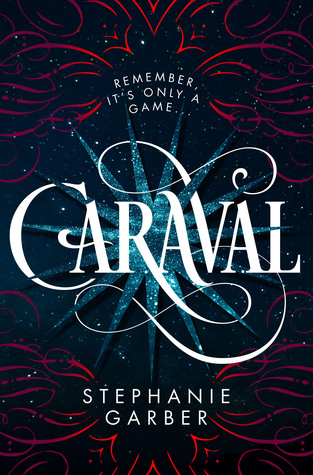 I'm going with a fantasy book for this one! While reading Caraval, my imagination was completely sparked. I felt like I was going through all of the weird and crazy things the main character was.
2. Nature is beautiful…but also dying: Name a book that is beautifully written, but also deals with a heavy topic like loss or grief.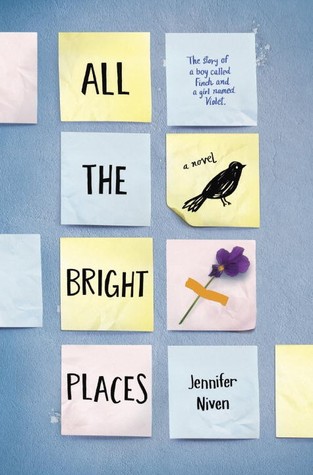 All The Bright Places by Jennifer Niven
There were quite a few books that came to mind as I read this question, but I decided to go with All The Bright Places. I really enjoyed this book because of the writing, the characters, and the depth.
3. Fall is back to school season: share a nonfiction book that taught you something new.
Sadly, I haven't read many nonfiction books, so I don't have an answer for this one! Which makes me want to add some nonfiction books to my TBR.
4. In order to keep warm, it's good to spend some time with the people we love: name a fictional family/household/friend group you'd like to be a part of.
For this question, I had to go with two books.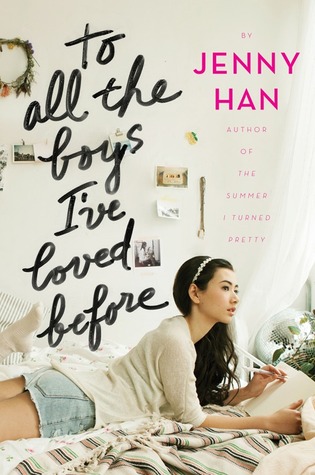 To All the Boys I've Loved Before by Jenny Han
I've always loved the Song girls and their family dynamic. They're all so close with each other, and there for each other at the end of the day.
Marked by P.C Cast and Kristin Cast (House of Night Series)
I spent my teen years reading this series, and I've always loved how close-knit the friends in this series are. Whether they're fighting off evil, or just dealing with regular teenage problems, they can always count on each other.
5. The colorful leaves are piling up on the ground: show us a pile of fall colored spines!
I took this photo for my bookstagram account a while ago! How perfect are the colors?
6. Fall is the perfect time for some storytelling by the fireside: share book where somebody is telling a story.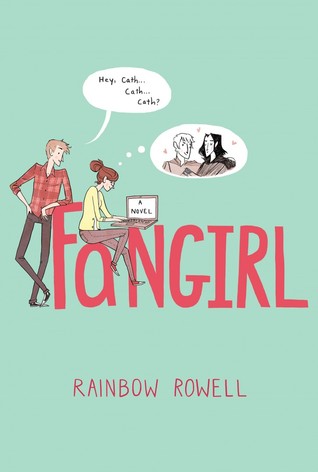 This book came to mind because the main character tells a story by writing fanfiction, which is featured in the book as well!
7. The nights are getting darker: share a dark, creepy read.
Fun fact: I'm currently reading this! Yay for spooky reads!
8. The days are getting colder: name a short, heartwarming read that could warm up somebody's cold and rainy day.
The Perks of Being a Wallflower by Stephen Chbosky
This is the smallest book on my shelf (213 pages) that isn't a novella, so I'm going with this one. It's a weird choice because it's a very well-loved book, and gives people feels, but also featured heavy topics which isn't necessarily my go-to when it comes to warming somebody up!
9. Fall returns every year: name an old favorite that you'd like to return to soon.
The Fault in Our Stars by John Green
I read this book back in 2012 after it came out. It was the first novel to make me cry, and I fell in love with it. I got many friends to read it, and they fell in love with it. My reading tastes have changed a bit over the years, so I'm curious to see how I would feel reading it again.
10. Fall is the perfect time for cozy reading nights: share your favorite cozy reading accessories.
Here's my cozy reading checklist:
A warm drink in a super cute mug.
Warm fuzzy blankets.
A nice candle flickering in my bedroom.
My dog to cuddle with.
11, Spread the autumn appreciation and tag some people!
I tag YOU. If you're reading this, you should do this tag and have some fun with it!
I hope you all enjoyed my answers!