Hello! Today I'm going to show you all of the books I read in August.
This month I read one new book, and re-read two. I went through a slump during the first two weeks of August, but now I'm back on track and happy about it. There's nothing better than getting invested in a book, and wanting to do nothing but sit somewhere comfy and read, read, and read. I have a feeling September will be a very good reading month for me.
But today, we're diving into the past and talking about the books I did read. So, let's get into it!
The new book I read: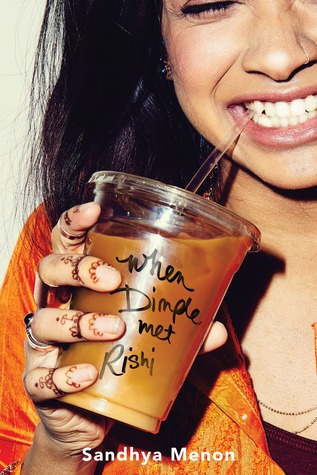 When Dimple Met Rishi by Sandhya Menon
rating: 3/5 stars
I purchased this book last month and knew right away it was going to be my first read in August. I've seen it all over bookstagram, and was absolutely smitten with the cover. Overall, this book was cute. I liked the indian culture, and thought some of the scenes were lighthearted and fun. Rishi was my favorite. The problem? I wasn't a fan of the main character, and I finished the book feeling a little unsatisfied. I still might pick up her future books and give them another shot.
The Re-Reads:
To All the Boys I've Loved Before by Jenny Han
rating: 5/5 stars
If you don't know, the movie adaptation to this lovely book came out on Netflix in August, and it's safe to say: I'm obsessed! I've already watched it twice, and as soon as I finished it the first time I went to my shelves and pick up the book. I've read this book four times now, and it never gets old. It's always a quick read for me, because it's so fun, the characters are lovable and addicting, and overall it's just an awesome contemporary novel that will always get me out of a slump.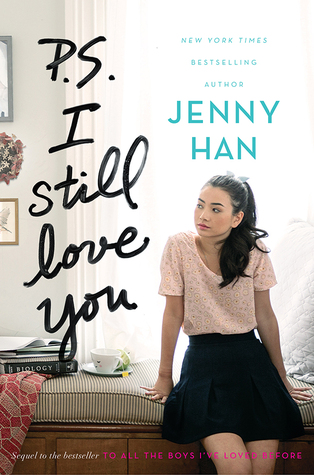 P.S, I Still Love You by Jenny Han
rating: 5/5 stars
Of course I had to read the second book as soon as I finished the first one! I've also read this one four times, and loved it just as much. I'm hoping they turn this book into a movie as well, and I'll be over the moon.
That's all for my wrap-up! I know it was short, but I plan on reading a lot of good books this month. Now that autumn is approaching, I'm craving all of the fun, dark, mysterious, fantasy books. I'm excited to see how this month goes!
How many books did you read in August?