Hello, everyone! I'm back with another bookish tag. The last time I did a book tag, a lot of you seemed to like it, so I figured this was the perfect tag for me to do because my TBR seems to be never-ending these days. Bookworm problems, right?
I found this tag from this Youtuber. Whom I adore, by the way.
♡ Questions! ♡
What book have you been unable to finish?

I've had the hardest time finishing It By Stephen King. For the last two or three years, I find myself picking it up in October and I read about 100 pages or so, then end of putting it down. I think it's intimidating because it's such a long book, and the beginning is kind of blah to me. But I heard once you get past the first 400 pages, it gets really good. I'm determined to finish it this year!
What book have you yet to read because you just haven't had the time?
The Girl with the Dragon Tattoo by Stieg Larsson. It's a nice, thick, almost 600 page book that a lot of people I know have read (and loved) but I never seem to have the time to get to it. I told myself I need to read it in 2018, so let's hope I can get to it!
What book have you yet to read because it's a sequel?
I'm going to go with The Winners Crime by Marie Rutkoski, which is part of The Winner's Trilogy. I read the first book, The Winner's Curse years ago, but it's a blur to me. I don't remember some of the things that happened, although I do remember that beautiful cover! It's intimidating because I'm not sure if it's worth it to continue on with a series I'm not completely invested in/think about.
What book have you yet to read because it's brand new?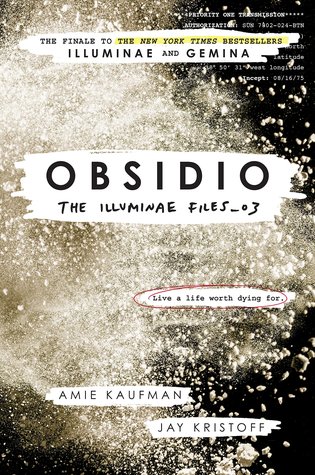 Obsidio by Amie Kaufman and Jay Kristoff! It just came out last month, and I need to get my hands on it…along with the second book. Illuminae was amazing, and I've only heard great things about the rest of this series.
What book have you yet to read because you read a book by the same author and didn't enjoy it?
Definitely Traveler, which is the sequel to Seeker by Arwen Elys Daytson. I wasn't a fan of the first book at all. I bought it because I had instant cover-love, but no matter how hard I tried, I couldn't get myself to like it.
What book have you yet to read because it's humongous?
Same answer as #1. It's the largest book I own!
What book have you yet to read because it was a cover buy that turned out to have poor reviews?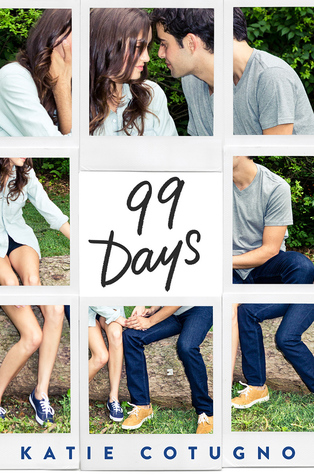 Thankfully, nothing I own comes to mind. Although I almost bought the book 99 Days from instant cover love, but saw a few bad reviews that kept me away. I'm still debating on whether or not I should pick it up, though! I adore the Polaroid themed cover.
 What is the most intimidating book in your TBR pile?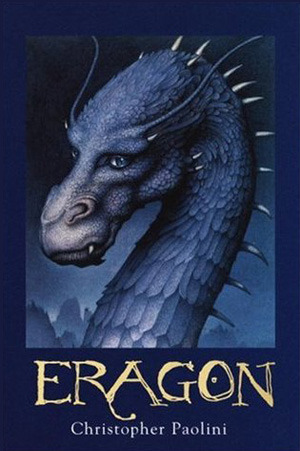 Besides It, and The Girl with the Dragon Tattoo, I'm going to go with Eragon. Might be considered a weird answer because it's a SUPER popular book that almost everyone I know has read, but it's completely new to me. I've never seen the movie, and the book was never something that stood out to me. Although my boyfriend got me the book because he said it's a Must Read, so I figured I'll give it a go. Who knows, it might become one of my new favorites!
That's all for the tag! If you decide to do this, let me know so I can see your answers. I hope you all have a lovely day, and happy reading!