A year of reading can lead to finding some amazing books, and some not-so-amazing books. Today, we're going to talk about some of the most disappointing books I read in 2017.
Before I continue, I just want to say that this is strictly my own opinion. I tend to fall in love with books quite easily, but sometimes when books are hyped up, I get high expectations which occasionally leads to disappointment. None of the books on this list are horrible, I just wasn't as happy with them as I wish I was!
With that being said, let's talk about my most disappointing books of 2017.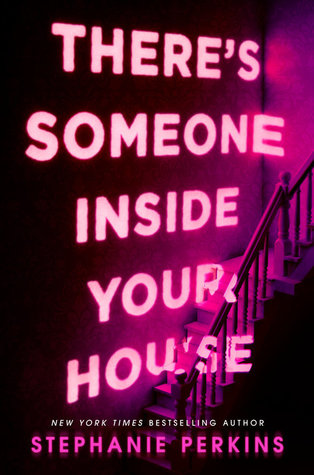 There's Someone Inside Your House by Stephanie Perkins
Ahhhh! I hate that I'm including this in a list with the word disappointing involved because I'm a huge Stephanie Perkins fan. There's Someone Inside Your House was one of my highly anticipated reads of 2017. I thought it was going to be amazing, but…it wasn't what I expected it to be. The story felt like a strange love story with some murder involved, and not in the cool teen slasher type way. It lacked excitement and depth, and I wish there was more actio, and scenes that made my heart race like a good scary story should. Rating: 3/5 stars.
I know this book might be a little controversial to put on my list since its so well-loved, but I had to include it. Now, let me explain…I read this book in one sitting, and found some good things about it. Some of the poems were enjoyable, I liked the drawings, and the cover is cute. I just felt like I was reading a book full of tumblr posts, which isn't my thing personally. I think this would be great for people who want to dip their toes into poetry, especially since it's modern. With some of the topics involved, I can see why people love and relate to it so much, and that's a great thing. I might pick up her second book in the future to try out. Rating: 2.5/5 stars.
This book was such a let down for me! I was expecting something more, and something different. I found that the plot was lacking in some parts, and I couldn't relate to any of the characters. The first 80% of the book was hard for me to fully get into, but the ending is what shot my rate up. With that being said, We Were Liars has one of my favorite book covers of all time, and I loved the ending. My expectations might have been aimed a little too high. Rating: 3/5 stars.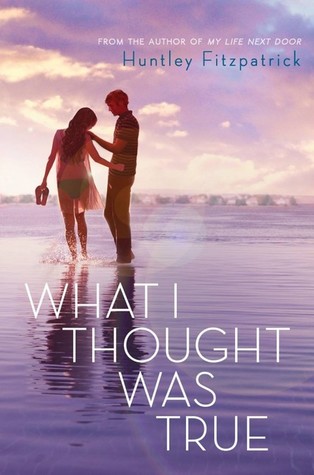 What I Thought Was True by Huntley Fitzpatrick
After falling in love with My Life Next Door earlier this year, this book was a huge let down in comparison. I had a hard time getting into it, and was bored the majority of the time. I actually can't remember most of what happened in this book, which is sad to say. The cover is beautiful, though! Rating: 2.5/5 stars.
Once and For All by Sarah Dessen
I've been getting into Sarah Dessen's books over the past two years. I was so excited to read this one because 1) the cover is GORGEOUS and 2) it's Sarah Dessen. But overall, the plot was lacking throughout the entire book, and I had a super hard to finishing it. I was in a book slump at the time, so I might give this book another chance and re-read it in the future, but for now…I'm disappointed. Rating: 2.5/5 stars.
This is the second book in the Rebel Belle series, and I have no idea what the hell happened. The first book was awesome, full of action and wit, and had me captivated. This book, on the other hand, was boring and hard to get into. Rating: 2/5 stars.
That completes my list! Thankfully none of the books I read this year were completely horrible, but these could've been better for me.
What's a disappointing book you read this year? Let me know!