When there's two months left out of the year and you're currently 6 books behind schedule…AHHHHHHHH. Currently freaking out about reaching my 52 book goal.
I've been saying this for months, but I need to get down to business and put aside more time to read! Not only for goal purposes, but because I love (and miss) getting deeply involved in a good book.
With that being said, I've decided to make November my most challenging month yet.
I want to read 7-10 books.
Yeah, I said it. 7-10 books. Sounds like a lot as I'm typing this, but I'm going to try my best to achieve that goal.
As I'm staring at my shelf, I've somewhat decided which books I want to read this month. As usual, this might change depending on my mood as the month goes on, and if that's the case, you'll find out in my November wrap-up. But for now, these are the books I would like to read in November!
Shadow Kiss (book 3) by Richelle Mead
Blood Promise (book 4) by Richelle Mead
Spirit Bound (book 5) by Richelle Mead
Last Sacrifice (book 6) by Richelle Mead
I want to re-read the rest of the Vampire Academy series if I can. I'm on book 3 right now and I'm loving it. Being back into one of my favorite worlds has been exciting!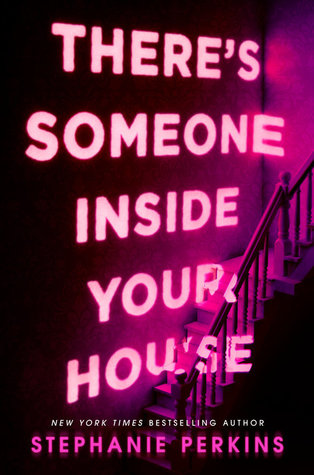 There's Someone Inside Your House by Stephanie Perkins
There's Someone Inside Your House was one of my highly anticipated books of 2017, and since I couldn't get to it in October, I'm definitely getting to it this month!
As for The List, it's a shorter read, and sounds highly entertaining to help get me out of any slumps if I fall into one.
Pride and Prejudice by Jane Austen
Finally, adding this classic to the list because…I just need to get to it.
That's all for my November TBR! I'll let you all know how many of these books I get to next month. If you want spoilers, make sure to follow me on Instagram to see my random thoughts on books I read throughout the day. I'm also hosting a month of giveaways this month on there, so be sure to check that out if you're interested!