Top Ten Tuesday is hosted each week by The Broke and the Bookish! This week is a Summer Reads freebie, and I decided to share some of my favorite books to read during the summertime! All of the books I'm going to mention are easy, fun, and cute contemporary reads that are perfect to read while lounging on the beach, by the pool, or snuggled up in bed on a warm summer night.
So, let's get into it!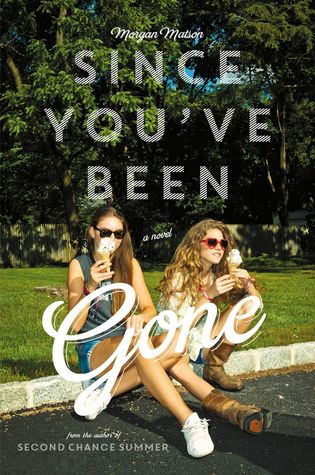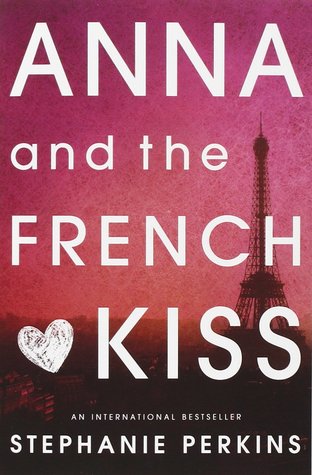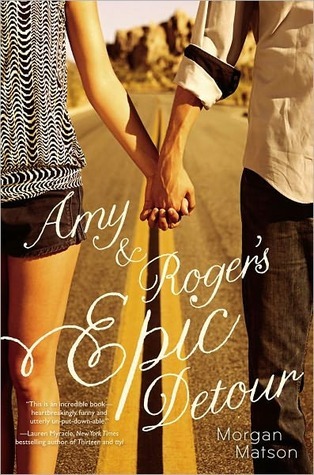 Since You've Been Gone – Morgan Matson: This book will forever be one of my favorites. Since You've Been Gone is set during the summer, when Emily's best friend Sloane suddenly disappears, leaving her with nothing but a to-do list filled with thirteen tasks Emily would normally never think of doing. Such as skinny dipping, kissing a stranger…among other tasks that are completely out of her comfort zone. It's the perfect summer read, because it's fun and definitely a page-turner, and I will always recommend it. Plus, it features playlists full of great songs!
The Summer I Turned Pretty – Jenny Han: In this book, we follow fifteen year old Belly, a girl who spends every summer at the beach house, along with her mom; Susannah, her second mom, and of course, Jeremiah and Conrad, the brothers that have been her first crushes and brotherly figures. But one summer, something terrible (along with something wonderful) happens, and changes everything.
Anna and the French Kiss – Stephanie Perkins: This book might not be set in the summer, but it's still a great summer read. This story is about Anna, a teenage girl from Atlanta who is excited for her senior year. She has a great job, a loyal best friend, and a crush that might turn into something more serious. Then, she gets shipped off to a boarding school in Paris, and she's not happy about it. That is, until she meets Etienne St. Clair, who is smart, charming, and gorgeous…only problem is? He has a girlfriend. Personally, I love this story and it's a book I can re-read over and over again.
Amy & Roger's Epic Detour – Morgan Matson: If you love a good summer adventure, or a good road-trip, you'll more than likely love this book. It's about a girl named Amy, who is not looking forward to her summer. Her mom decided to move cross-country, leaving Amy to get their car from California to Connecticut. The problem is that her father died in a tragic car accident, causing her a fear of getting behind the wheel. That's when Roger, an old family friend, comes in. He has to make the trip, too. Amy and Roger have a long drive to go, and a lot to discover about each other. My favorite part about this book is that it features post cards, receipts, pictures, playlists, along with other cute details to add to this story. It's a quick read that will make you feel as if you're on the adventure with them.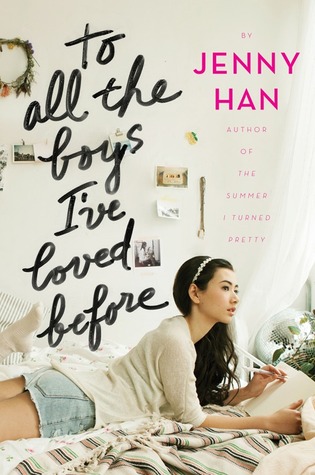 To All The Boys I've Loved Before – Jenny Han: This book is so adorable! It's about a girl named Lara Jean, who has written a letter to every boy she's ever loved, and stores it away in the hat box her mother gave her. In these letters, she pours her heart out, and writes all the words she can't say out loud to the boys who had her heart, because the letters are for her eyes only. Until one day, her secret letters are mailed out, leaving her life to spiral out of control. To All The Boys I've Loved Before is cute, witty, and a great contemporary read.
Second Chance Summer – Morgan Matson: If you want a great summer read that has some depth to it, I suggest checking out this book. Taylor Edwards and her family spend one last summer together at their old lake house in the Pocono Mountains after her dad gets devastating news. Her family hasn't been the closest, but after being crammed into a place much smaller than they're used to, they begin to get to know each other again. Taylor also discovers that the people she thought she left in the past haven't gone anywhere, including her former best friend and first boyfriend. I'm going to warn you now, this book might make you cry, because I know I did. But it's such a great read.
My Life Next Door – Huntley Fitzpatrick: This is the classic boy-next-door story. This book is about family, friendship, romance, and betrayal. It follows Samantha Reed, the daughter of a politician who has always been interesting in the Garrets, the family next door. They're everything the Reeds are not: loud, messy, affectionate. One summer evening, Samantha and Jase talk, and the two fall deeply for each other. Samantha keeps her relationship with Jase a secret, while Jase's family embraces Samantha. Suddenly, something horrible happens that changes everything, leaving Samantha with an impossible decision.
Nowhere But Here by Katy McGarry: This story follows Emily, a seventeen year old girl from Florida that enjoys her life the way it is. Along with Oz, who only wants one thing: to join the Reign Of Terror, a motorcycle club, that Emily's biological father happens to be a part of. Emily goes on a short visit to see her secret-keeping father, which ends up turning into a summer-long stay surrounded by family she's never met, the club she knows nothing about, a secret she's dying to find out, and Oz, who gets asked by Emily's father to protect her from the rivalry club. Oz knows it's the perfect opportunity for his dream to come true, but Emily might turn everything upside down. It's a fun, edgy read.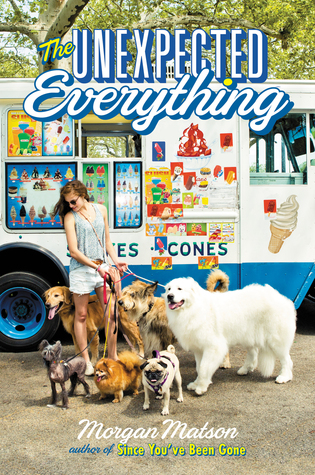 The Unexpected Everything – Morgan Matson: Another Morgan Matson book, I know…but I can't help it! She's a YA contemporary queen in my book. This story follows Andie, a politicians daughter who has her future all planned out. She has amazing friends, and an important internship to look forward to this summer…until her letter of recommendation with withdrawn, leaving her with no idea what to do next. Next thing she knows, she's walking an insane amount of dogs, seeing her dad more than she's used to, and unexpectedly meets Clark. This book features a lot of light summer fun, but there's also grief, strained relationships, and friendships that can easily change when you don't expect them to…not to mention, a cute and awkward love connection.
The Truth About Forever – Sarah Dessen: You can't have a summer read list without featuring a Sarah Dessen book, right? This story is about Macy, who has a boring summer to look forward to while her boyfriend is away at Brain Camp. She spends her days at her boring library job, while she spends her spare time with her mother, who silently grieves at the traumatic loss of Macy's father. Until suddenly, she gets a catering job at Wish, and meet's Wes, an artistic boy with a past. Macy slowly gets out of her shell, and begins to question her sheltered life.
That's all for my Top Ten Summer Reads! If I'm being honest, I could probably go on and on with a list 10x this size, but I'll keep it short and sweet. If you add any of these books to your TBR, I hope you love them as much as I do. Or if you've read any of these books, what did you think, or which one is your favorite?
On that note, I hope you all have an amazing summer, full of great books!