I'm a sucker for a good love story. Whether it be in real life, movies, television shows, or in a good book. I love all kinds of love stories. Whether it be a build-up relationship, enemies that fall for each other,  or the classic case of star-crossed lovers. Sometimes, I even ship two people who don't end up together in the end or weren't together in the first place.
My list of favorite book couples is quite long, so I'm only going to talk about a few of my favorites today. I won't be getting too into detail, because I don't want to spoil anyone!
Lara Jean & Peter from To All The Boys I've Loved Before by Jenny Han.
I shipped Lara and Peter almost instantly. Their relationship is so sweet, and a fun yet interesting case of young love. I think they balance each other out in different ways, since the two of them are different. Plot twist? I also ship her with John from the second book, P.S I Still Love You. I think they would make an adorable couple, because he's such a gentleman. I'm so happy Jenny Han decided to turn this into a trilogy because I need more Lara Jean in my life!
Anna and Etienne St. Claire from Anna and the French Kiss by Stephanie Perkins
I can't even explain to you how much I love Anna and Etienne. This is one of those relationships that you feel so much anticipation while reading in hopes that they will end up together. Etienne is on my top five list of favorite book boys. I love how witty, sarcastic, and dreamy he is. This story is full of build-up, because Etienne has a girlfriend, and Anna has something with a boy from back home, which definitely complicates everything. All in all, I shipped Anna and Etienne from the start.
Rose & Dimitri from Vampire Academy by Richelle Mead
Rose and Dimitri are not only strong characters, they're complete bad-asses. The romance between them is one of my favorites. I know this relationship might seem a little cliche and predictable to some, but I loved it.They were meant to be together, no doubt.
Eleanor & Park from Eleanor & Park by Rainbow Rowell
This relationship tugged at my heartstrings. I love that it wasn't picture-perfect. Although Eleanor and Park are young, it's a couple I can see going the distance. I believe they're truly meant to be.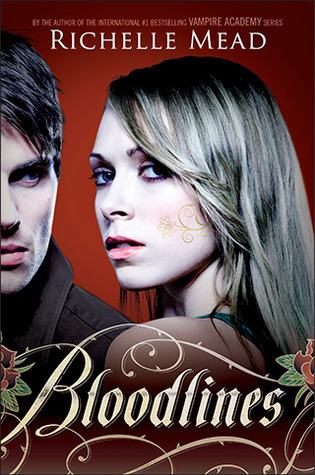 Sydney and Adrian from Bloodlines Series by Richelle Mead
This is a relationship I didn't expect to love, but shockingly, I loved these two together. Adrian has been one of my favorite characters since he appeared in the Vampire Academy series. I loved his dry sense of humor, and sarcasm. I actually kinda shipped Adrian and Rose (from Vampire Academy) together for a little bit. At first, I didn't know if I liked Adrian and Sydney together, but overtime, they grew on me. Sydney brings out the best in Adrian, and Adrian brings out a different side of Sydney. They just work together, and it's a relationship I grew to love.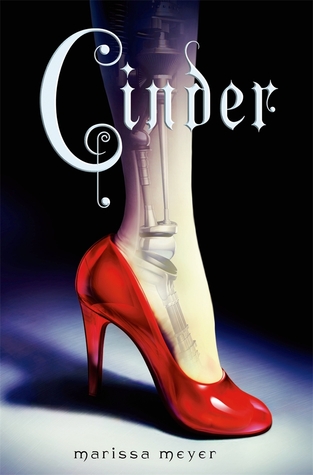 Cinder and Kai from The Lunar Chronicles Series by Marissa Meyer
To be honest, I ship almost every couple in this series, but I'm going to put Cinder and Kai at the top for now. I've only read the first three books, so I have no idea what's going to happen, but I LOVE them together. I really hope things work out for them, because I think it would be so interesting. A cyborg and a Prince…who would've though?
That's the end of part one! Who are your top OTP's? Leave me a comment and let me know! I'm always down to fall in love with new characters.